Printing from .NET 3.5 in Windows 7
Our users discovered a curious bug that appears to be caused by:
Printing an XpsDocument
that uses a font embedded in the application's resources
from a .NET 3.5 application
running on Windows 7
The printed output looks like the following image; various glyphs are substituted with larger sans-serif versions of themselves, causing a ransom-note-like appearance.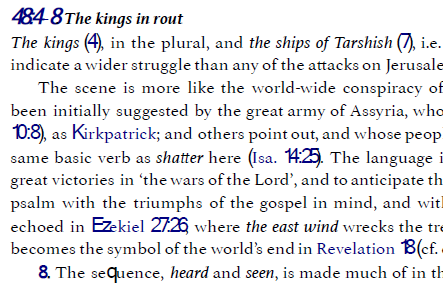 We found that changing any one of the conditions above fixes the problem, but unfortunately we need to print XPS using an embedded font, we're still using .NET 3.5, and we have to run on Windows 7.
Strangely enough, printing to the XPS Document Writer print driver, and then printing that document with the XPS Viewer built into Windows 7 doesn't reproduce the problem; it only happens when our app prints directly to an actual printer.
Workaround
I noticed that the XPS Viewer is a native application; this led me to discover the Windows 7 XPS Print API. In conjunction with the (also new in Windows 7) XPS Document API, this lets you print XPS documents from native code.
We were able to solve the problem by automating the workaround described above: our code writes its output to an XpsDocumentWriter backed by a temporary file (instead of a PrintQueue); we then use the native APIs to print the temporary XPS file to the currently-selected printer.
The first part is to define the native methods and COM interfaces we will need. (And, as noted in this StackOverflow question, the IXpsPrintJobStream interface is either declared or implemented incorrectly, so we have to call the Close method as if it existed on ISequentialStream.)
With those declared, the printing code can be written. This method (which should be called on a background thread), prints a XPS file to a specific printer, returning true if printing succeeded. (If it fails, the application should fall back to the .NET printing APIs.)
All the code below is also available in a gist.
Posted by Bradley Grainger on December 30, 2011